RIDE ALONG WITHOUT HITCHING A RIDE
Our real-time GPS fleet tracking system enables you to follow your truck/bus/vehicle fleet anywhere. Our web-based user interface is flexible and user-friendly. Eagle Wireless provides a variety of options for monitoring driver, vehicle, and route activity that are critical in ensuring safety and efficiency for your drivers and equipment. 
See vehicle location in near real-time and a complete trips history. Geotab's patented algorithms provide accurate, detailed information. Get fast, precise updates with Active Tracking and manage driver privacy with Privacy Mode.
OUR PRODUCTS & KEY FEATURES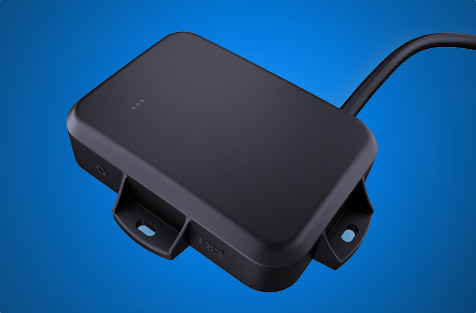 Using Geotab's patented tracking algorithm, the GO9 RUGGED accurately recreates vehicle trips and analyzes incidents. The GO9 RUGGED also offers in-vehicle alerts to instantly notify drivers of infractions and — with hardware Add-Ons — provides live coaching for driver's on-road performance. The GO9 RUGGED does not require a dash-mounted antenna or any wire splicing.
Geotab platform security is designed for end-to-end protection of your data. Key implementations include:
– GOTM device and network interfaces use authentication, encryption, and message integrity verification.
– GO devices are individualized. Each device uses a unique ID and non-static security key, making it difficult to fake a device's identity.
– Over-the-air updates use digitally-signed firmware to verify that updates come from a trusted source. – Geotab uses independent third-party experts to validate the platform from end-to-end.
– FIPS 140-2 validated by NIST (certificate #3371).
– IP68 & IP69K rated for water, dust ingress and pressure spray protection
– LTE connectivity
– Simple device design for covert installations
– Intelligent in-vehicle driver coaching
– Breakthrough collision detection and notification
– External device expandability via IOX Technology
– Built-in auto-calibrating accelerometer and gyrometer
– Near-real-time vehicle data – Fast GPS acquisition time using Almanac OTA support
– Support for GPS+GLONASS connectivity
– Additional native support for more vehicle protocols
– End-to-end cybersecurity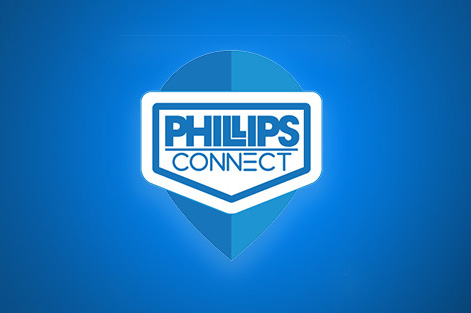 Designed specifically for harsh environments, all Phillips Connect solutions are IP67-rated and will endure the real-world abuse that non-powered assets see daily. Users can locate their assets, maximize productivity, and give their customers a live view into their trailers, containers, and chassis. Additionally, Phillips Connect can integrate sensors to monitor cargo status and add visibility of health status for these assets, providing actionable data for customers to find efficiencies and lower costs. Analytics and real-time alerts are instantly available with the Phillips Connect integration into MyGeotab, allowing fleets to:
– Instantly boost trailer/container/chassis utilization
– Eliminate trailer/container/chassis loss and theft with a real-time view of its assets
– Increase detention revenue by holding customers accountable for how long they hold onto every trailer/container/chassis
– Reduce trailer/container/chassis maintenance costs by improving scheduled maintenance and enabling predictive maintenance insights
– Automate yard checks and enhance driver satisfaction by eliminating wasted time looking for trailers
Our solutions include:
A low-cost, IP67-rated "Slap N' Track" device that can be installed onto any asset. The lithium-ion battery is completely self-contained and boasts 5,000 events. Can be powered or unpowered.
A scalable heavy-equipment solution designed to fit any powered or unpowered asset. This includes tractors/excavators, construction equipment, boats, trailers, and chassis.
A scalable, plug-and-play trailer/chassis tracking solution that plugs into the existing harness infrastructure and is installed in up to 5 minutes.
A covert and expandable trailer tracking solution that provides 24/7 visibility of your assets and is expandable with additional sensors.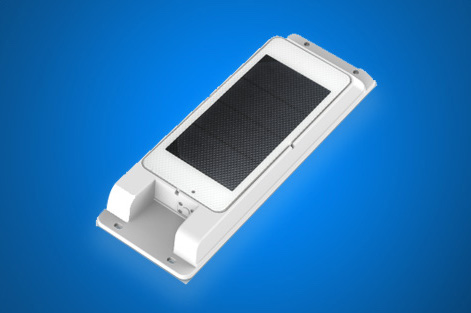 The Solar Powered Trailer Tracker can be used to track trailers, containers, generators and other assets. With its rugged construction, long battery life, and highly efficient solar cell, this tracker is designed to endure the real world abuse most large trailers experience. Use the collected data to stay on top of maintenance and avoid unexpected malfunctions; pinpointing exactly how trailers are being used to maximize their productivity, and providing customers with updates on the status of their goods.
Simple Installation and Troubleshooting
No complex configuration- 4 Bolts and Go!
Get the current trailer position with 1 GPS fix/minute while in motion
Self-Sustaining Solar Power
With a 4 month backup battery life at 12 reports/day
IP67 certified with a 5-7 year battery life
Data accessible in the MyGeotab platform, used on the same map as the GO Devices
Optional connector allows for capabilities such as tractor power detection, temperature monitoring, and door sensing
Solve three common trailer management challenges:
Reduce the need for more trailers with better utilization
Eliminate the time wasted looking for moved equipment
Avoid large costs incurred by replacing lost trailers
To learn more about how we can streamline your fleet management and enhance your efficiences, contact us for more information.