Compliance Management for Fleets
Don't get left behind. Ensure fleet and regulatory compliance with Geotab. Compliance is a vital part of your operation. The right tools can help you simplify the process with clear HOS visibility, cross-border solutions and easy vehicle inspections. Learn how Eagle Wireless can ensure your teams meets safety and compliance standards across the board. 
OUR PRODUCTS & KEY FEATURES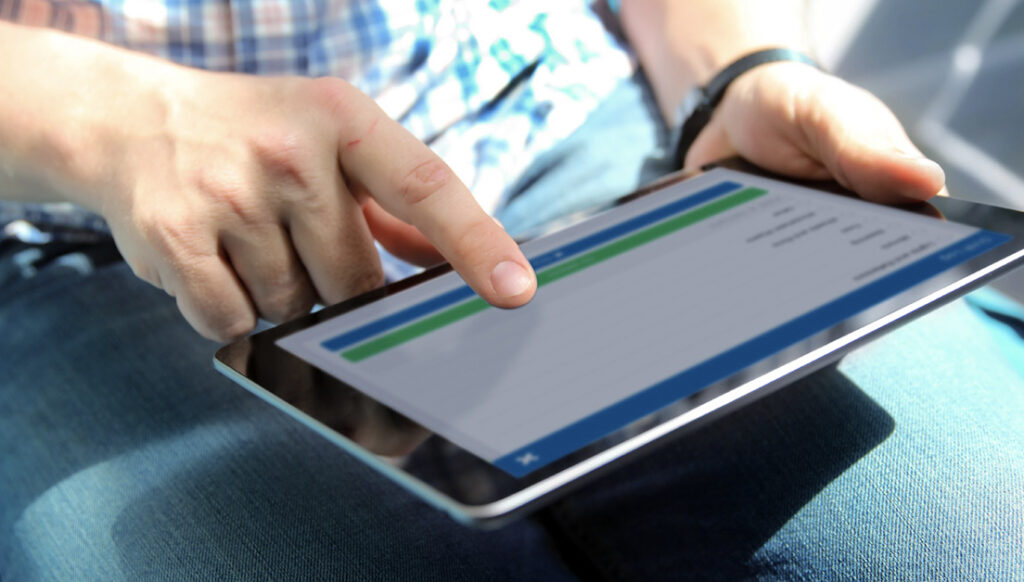 Simplified log management helps increase safety and compliance
Geotab helps you keep accurate logs with reminders for drivers to log in and log out, real-time availability and alerts for hours of service (HOS). • Easily track and bulk-annotate unassigned logs • Notify drivers that are low or out of hours • Log in and log out reminders
Simplify driver vehicle inspections and vehicle diagnostics
Help drivers complete vehicle checks with workflows for pre-trip and post-trip inspections in the U.S. and Canada.
Set up rules for real-time alerts when defects are found or inspections are missed
Receive notifications for missed inspection and defects
Attach pictures and comments to inspection reports
Automatically notify the mechanic when a DVIR is complete and a repair is needed
Gain peace of mind with Hours of Service (HOS) visibility
Geotab's world-class, easy-to-use Hours of Services (HOS) and trip inspection solution for fleet managers and drivers helps fleets achieve a new level of safety. Set up detailed dashboard reports on driver logs, remaining hours and quickly manage unassigned logs. Receive: • Detailed reports on driver logs and remaining hours • HOS status at login • A comprehensive view of availability and recaps
Cross border compliance
Driver ID
Team driving
Language support
Simplified roadside Inspections
Offline support for out of cellular coverage use
Over-the-Air Updates
Easier log management
Driver assistance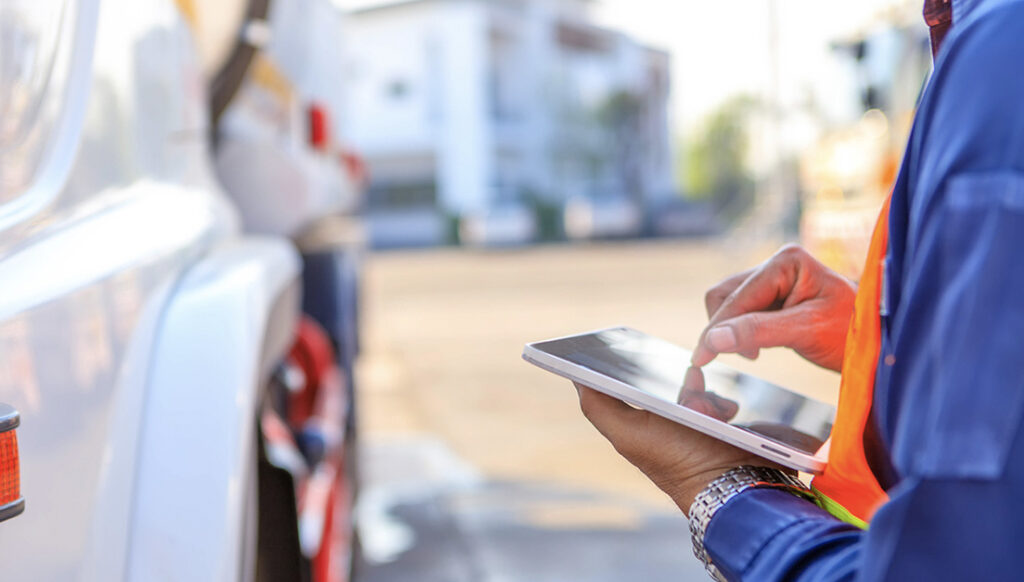 A Driver Vehicle Inspection Report (DVIR) is a formal report which confirms that a driver has completed an inspection on a commercial motor vehicle. Drivers must complete pre-trip and post-trip inspections and detail any mechanical defects they encounter. These inspections play an important part in improving road safety while ensuring fleet compliance.
DVIRs are enforced by authorities in the U.S. with the aim of increasing safety by reducing the number of collisions, injuries and fatalities involving commercial vehicles. An Electronic DVIR helps improve road safety by enforcing vehicle inspections before and after every trip.
Penalties for not completing an inspection
Motor Carrier Safety Assistance Program (MCSAP) Inspectors are responsible for completing roadside inspections on commercial motor vehicles and drivers. Noncompliance to DVIR regulations may result in fines given at the discretion of the Department of Transportation (DOT) officer. Vehicles which are deemed unsafe during a roadside inspection will be out of commission effective immediately. This unplanned downtime could create a loss in revenue to the carrier.
This driver platform streamlines Electronic Logging Device (ELD) compliance, DVIR, driver identification, messaging and more from one robust application. Managers can stay up-to-date on fleet compliance with real-time access to information in MyGeotab. Streamline work for drivers with the easy to use DVIR app feature.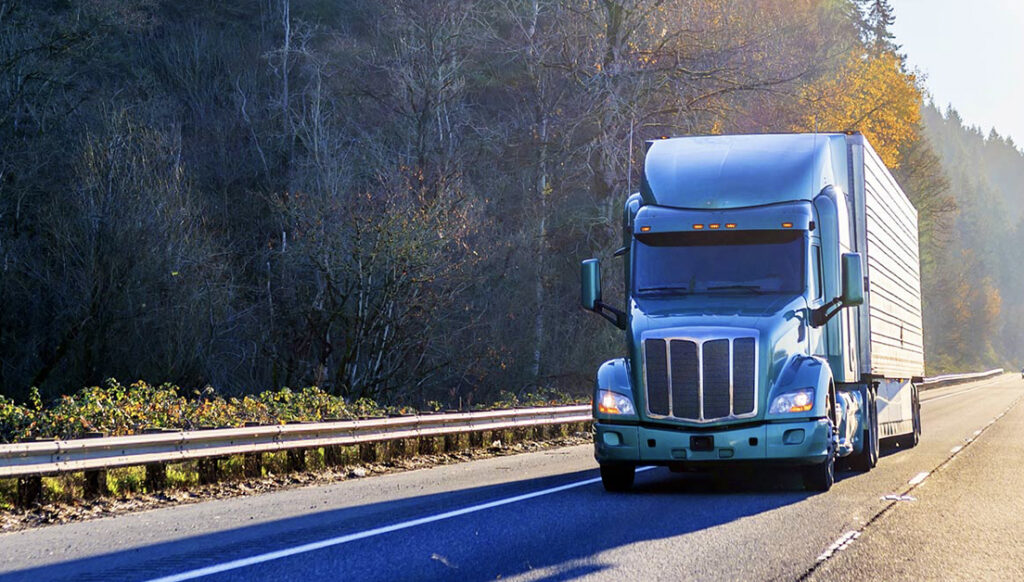 The International Fuel Tax Agreement (IFTA) is a fuel tax collection and sharing agreement among member jurisdictions in the U.S. and Canada for the redistribution of fuel taxes paid by motor carriers. In general, IFTA applies to commercial motor vehicles used for businesses purposes that travel between multiple states and/or provinces.
Carriers must apply for and obtain an IFTA licence for qualified motor vehicles that travel in more than one IFTA member jurisdiction. Qualified motor vehicles are defined by the IFTA Articles Agreement as motor vehicles which are used, designed or maintained for the transportation of persons or property. Two decals must be added onto each qualified motor vehicle once the IFTA licence is obtained. These decals must be annually renewed.
Simplify IFTA fuel tax reporting
Easily import fuel card data into MyGeotab or configure a partner fuel card integration instead of adding up receipts manually. Fuel transactions will be added to the MyGeotab IFTA report.
Increase accuracy with IFTA automation
Reduce the risk of potential issues such as missing paperwork, errors or overpayments. Automated IFTA reporting of mileage with telematics means greater accuracy.
Commercial Truck Navigation by CoPilot
Empower drivers with highly accurate, safe commercial navigation while achieving fleet-wide efficiency and safety.
CoPilot is rooted in the same routing engine and map data as PC*MILER, the industry standard for commercial mileage and routing. CoPilot is not your average navigation.
Its advanced navigation technology with commercial location data not only supports driver safety with safe, truck-legal routes, but also improves fleet efficiency and connects the back office to the cab – particularly in the last mile.
Safety First & Always
Accurate, truck-legal routing to reduce the risk of costly bridge strikes and collisions
Clear 3D and 2D map views plus Driver Safety View to reduce driver distraction in the cab
Safely maneuver lane changes with real road signage and lane assist guidance
Easy to use, driver friendly user interface featuring visual and audio guidance
Voice-guided, turn-by-turn directions with spoken street names from origin to destination
The Crucial Component: Compliance
Save multiple pre-defined and custom truck routing profiles based on vehicle size/class to ensure compliance to regulations
Detour function quickly identifies an alternative truck-legal route
Posted speed limit display and audio alerts notify drivers of speeding
Truck-legal routing powered by industry standard PC*MILER
Profile options for the entire fleet with settings for Heavy, Medium, and Light Duty vehicles
Be a Fleet Efficiency Expert
Offline navigation for constant access to reliable routing and maps in and out of coverage areas
Build single or multiple destination routes and optimize up to 50 stops
Over five million Places including truck-specific POIs for everything a driver needs on the road
Intuitive user interface requires minimal driver training and new driver on-boarding
Seamless integration with Workflow and Dispatch applications to prevent erroneous and costly address entry and driver stress
Streamlined route entry by selecting an address, geocode, or destination directly on the map
Practical and shortest routing options available
To learn more about how we can streamline your fleet management and enhance your efficiences, contact us for more information.